[youtube https://www.youtube.com/watch?v=HQpRK2OlELc?rel=0&showinfo=0]
(MISSOULA) New details have been released about the death of Cassandra Harris that happened near McDonald Lake on June 24th.
According to court documents Harris, 24 years old, was on her way to a party with the four suspected assailants.
When the group of five arrived at the party too early, Harris and one of the other people in the car, Joe Parizeau of Ronan, 22, got out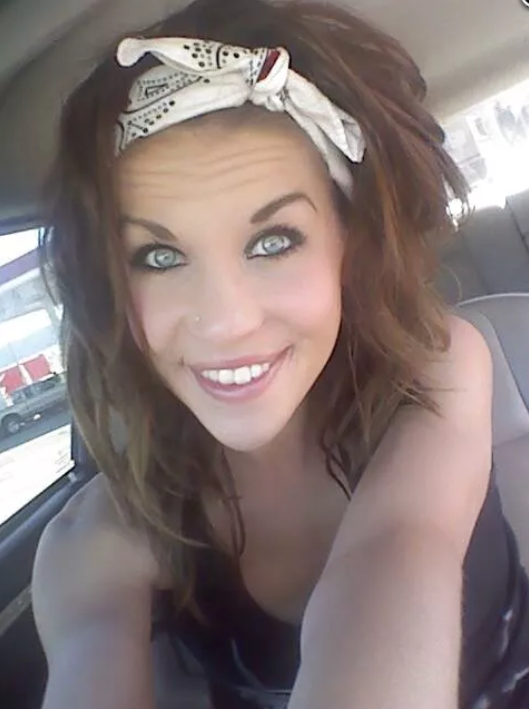 of the vehicle.
One of those facing charges in the incident — Donovan Sherwood of Arlee, 18, says Parizeau came back to the truck yelling "let's ditch her" and "let's leave her."
The group started to drive off in the truck and Harris began trying to re-enter the vehicle while it was moving between 10 and 15 mph.
Court documents state that while Harris was trying to get back into the vehicle, Parizeau pushed her out.
Harris then fell onto the road with enough force to fracture her skull. She was taken to Kalispell Regional Medical Center where she was declared brain dead and later taken off life support.
Parizeau is being charged with negligent homicide while Sherwood is facing obstructing justice charges.
Two others involved in the incident — Julia Vaile of Browning, 18, and Gale Hendrickx of Pablo, 19, are being charged with negligent homicide, but affidavits in their cases have not yet been made available.
Reported by Connor McCauley/Missoula
---
(JUNE 25, 2018) Three people have been charged with negligent homicide in Lake County.
The following people are listed on the Lake County jail roster as having been arrested on Sunday:
SHERWOOD, DONNOVAN 10/30/1999 – Obstructing justice
PARIZEAU, JOSEPH 11/11/1995 – Homicide, negligent
HENDRICKX, GALE 05/21/1999 – Homicide, negligent
VAILE, JULIA 04/25/2000 – Homicide, negligent
We have not yet confirmed whether they are being charged in connection with the discovery on Saturday of a badly-injured woman near McDonald Lake.
We will update you as get more information.
---
(JUNE 24, 2018) Four people were arrested on Saturday morning after a woman in her early 20s was found unconscious and badly injured near McDonald Lake in the Mission Mountains.
The woman, whose name has not been released, is currently in the ICU at Kalispell Regional Medical Center, but Lake County authorities say she is not expected to survive her injuries.
The Lake County Sheriff's Office reports that circumstances surrounding the victim's injuries is not yet known, but it's suspected that the incident involved a vehicle.
Lake County Undersheriff Ben Woods says that the Montana Highway Patrol, Tribal Police and Lake County detectives found and arrested four people in connection with the incident.
The four are being held in the Lake County jail in Polson and police have also seized a vehicle as part of their investigation.
The names of the four people have not yet been released; we expect more information to be released on Monday.
Undersheriff Woods adds that the victim is not Jermain Austin Charlo, who has been reported missing.
div[data-mml-type="relatedcategory"]{border: thin solid #e7e7e7;} .categories-right-icon{display: none;} .stories-area > hr{margin: 0px;} .stories-area > iframe {border: white;} div[data-mml-type]{ overflow: hidden; } div[data-mml-status="draft"] {display: none !important;} div.fb-post span, div.fb-post span iframe{max-width: 100%;} div[data-mml-type="twitter"].left, div[data-mml-type="instagram"].left, div[data-mml-type="facebook"].left{ float: left; position: relative; overflow:hidden; max-width:100%;}div[data-mml-type="twitter"].right,div[data-mml-type="instagram"].right,div[data-mml-type="facebook"].right{ float: right; position: relative; overflow:hidden; max-width:100%;}div[data-mml-type="twitter"].center,div[data-mml-type="instagram"].center,div[data-mml-type="facebook"].center{ width: 100% !important; overflow:hidden; text-align: center;}div[data-mml-type="twitter"].center iframe,div[data-mml-type="twitter"].center twitterwidget,div[data-mml-type="instagram"].center iframe,div[data-mml-type="facebook"].center iframe{ margin: auto !important;}div[data-mml-type="facebook"].center > span{ margin: auto !important; display: block !important;} .mml-display-none{display: none !important;} div[data-mml-type="gmaps"], div[data-mml-type="youtube"] {position:relative; width:100%; padding-bottom:56.25%;} div[data-mml-type="gmaps"] iframe, div[data-mml-type="youtube"] iframe {position:absolute; left:0; top:0;} div[data-embed-type="clip"],div[data-mml-type="clip"]{position: relative;padding-bottom: 56.25%;width: 100%;box-sizing: border-box;} div[data-embed-type="clip"] iframe { position: absolute;}div[data-embed-type="social"] {position: relative;padding-bottom: 56.25%;width: 100%;box-sizing: border-box;} div[data-embed-type="social"] iframe,div[data-mml-type="clip"] iframe { position: absolute;}.frankly-img{max-width:100%;}.mce-item-table{word-break: break-all;}