U.S. Sen. Jon Tester, directly targeted by a presidential visit Thursday, spent the Fourth of July in Butte and East Helena – and said he's not that worried about President Trump campaigning against him.
In fact, he said he hopes the president sees more of Montana than just the walls of a campaign rall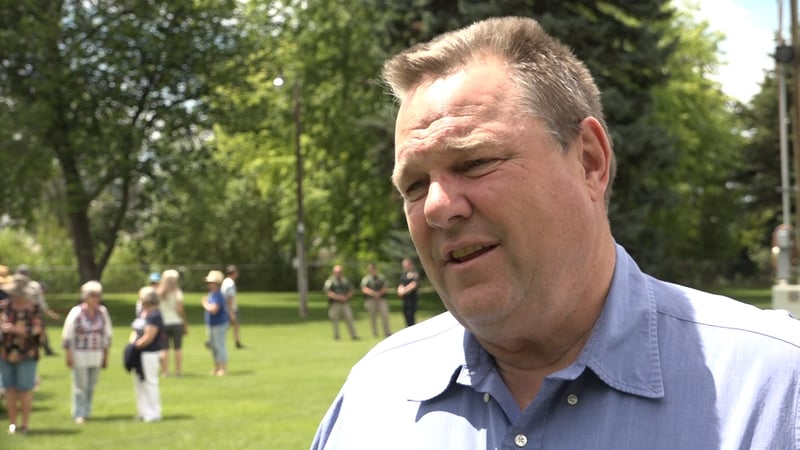 y.
"I hope he comes and actually checks out some things like infrastructure needs, maybe go to some (veterans' health) clinics, check out their needs," Tester told MTN News Wednesday. "It would be a great opportunity for him to see some of the challenges in rural America."
Meanwhile, Tester's main election challenger, Republican state Auditor Matt Rosendale, said he's honored to have the president in his corner, coming to Great Falls on Thursday for what's expected to be a raucous rally on behalf of both the president and Rosendale.
"The president recognizes just how thin the Republican majority is in the United States Senate and that if he's going to continue to do his good work and advance this agenda of making American great again, that he needs another ally there – and I am that ally," he told MTN News.
Rosendale said he'll speak at the rally at the Four Seasons Arena in Great Falls, late Thursday afternoon. He expects and hopes the president will point out what he called stark differences between himself and Tester, when it comes to supporting the president's agenda.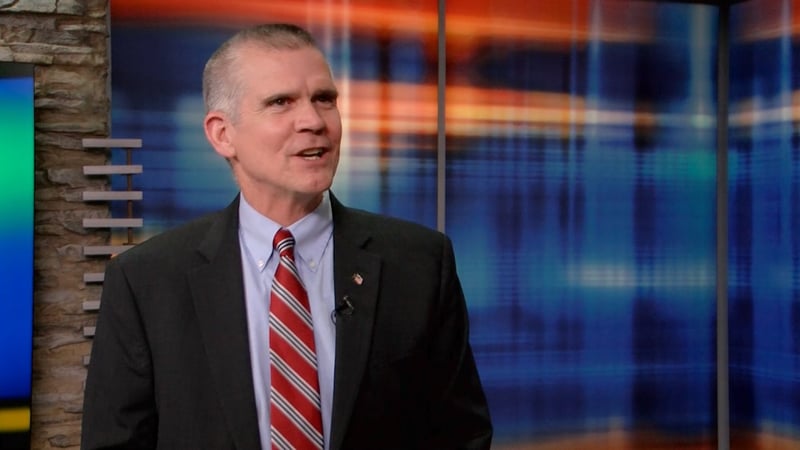 "Really, that's what this race should be about, instead of personalities," he said.
Rosendale is trying to unseat Tester, a two-term Democrat in a state won by Trump by 20 points in 2016. Montana's Senate race also features Libertarian Rick Breckenridge and Green Party nominee Steve Kelly.
The race is considered one of the top Senate contests in the country, although most observers believe Tester is not as vulnerable as some other red-state Democrats up for re-election.
Still, Tester often treads lightly when discussing the president, saying he'll "work with the president when I can" and "hold him accountable when I must."
On Wednesday, Tester noted that Trump has signed 16 bills that Tester helped author – and at the same time, criticized the president's trade policy.
"This is a guy who wanted to bring manufacturing back," Tester said. "The tariffs are doing just the opposite. In the long term, it could have some devastating impacts to not only manufacturing, but also agriculture, in a state where we ship out 90 percent of or agricultural products."
Tester appeared Wednesday in Butte's Fourth of July parade and also met with supporters at Main Street Park in East Helena.
On Thursday, he plans to meet with local businesspeople in Billings to discuss the impact of Trump's trade tariffs.
Rosendale said he also expects Trump to talk about his upcoming nomination to fill a vacancy on the U.S. Supreme Court, and how Tester opposed Trump's first successful nominee, Neil Gorsuch.
"It's another place where we have seen these obstructionist tactics of the Democratic Party for President Trump to get his agenda through," he said.
Tester said he and fellow senators will do their job in vetting whatever nominee Trump sends to the Senate for consideration. The president has said he'll unveil the nominee next week.
"Maryland Matt needs to understand that we have a constitutional duty in the U.S. Senate to advise and consent," Tester said, referencing Rosendale's home state of Maryland. "We did our due diligence on him and others that have come before us, and we've supported some and we haven't others, based on the work that we've done in vetting them out.