(HELENA) Lewis & Clark County District Judge Kathy Seeley has ordered the convictions in a decades-old murder case vacated, and ordered a new trial.
Judge Seeley vacated the convictions of deliberate homicide, aggravated kidnapping, and robbery of Paul Jenkins and Freddie Lawrence on Friday.
Lawrence and Jenkins were convicted of the 1994 murder of Donna Meagher and the robbery of the Jackson Creek Saloon.
The Montana Innocence Project picked up the case and secured a court hearing in March, arguing that DNA evidence exonerated the two men.
In the order filed Friday in Lewis & Clark County District Court, Seeley wrote that DNA evidence provided no links to Jenkins and Lawrence, but did provide a match to "a man known to have committed similar violent kidnappings, robberies and, in Deer Lodge, Homicides."
She also wrote that a reported admission to the crime by convicted murderer David Nelson to a family member are more consistent with the physical evidence.
Seeley determined that new evidence could reasonably lead to a new outcome at trial.
A status conference and bail hearing are going to be scheduled as soon as possible.
---
(MARCH 1, 2018) New DNA tests could mean freedom for a pair of men who've spent decades behind bars for the 1994 murder of a Helena-area woman.
The Montana Innocence Project says that new testing on crime scene evidence points to a different killer — a man already serving time for murder.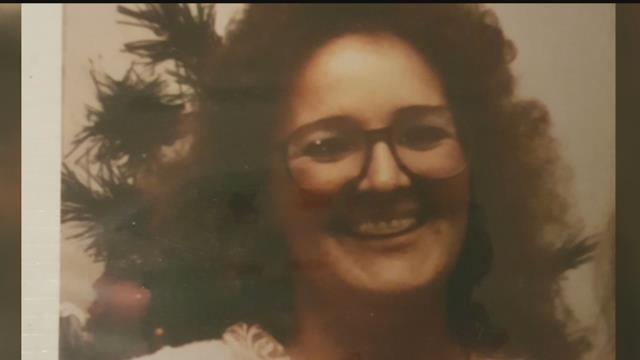 Lawyers for Paul Jenkins, 63, and Fred Lawrence, 55, filed a motion in Helena District Court to overturn the conviction and immediately release the two men believing the new forensic evidence points to the real killer — David Nelson, 55.
Lawyers say new forensic testing reveals it is Nelson's DNA at the crime scene and not the two men convicted for the crime 23 years ago. That motion was filed last month and unsealed this week by Judge Kathy Seeley.
Nelson is already in prison for the murders of Bev Giannonatti,79, and Greg Giannonatti, 57. He also served time for aggravated assault out of Ravalli County in 1998.
In 1994, Donna Meagher was robbed, kidnapped and beaten to death as she was closing up for the night at the Jackson Creek Saloon in Montana City. Her body was found later that morning.
Jenkins and Lawrence were arrested months later and tried at the same time with two separate juries during a Lewis and Clark county trial led by then-County Attorney Mike McGrath.
The motion to release Jenkins and Lawrence from prison will be heard in Judge Kathy Seeley's court in Helena on March 9 where she'll decide the next steps in the case.
div[data-mml-type="relatedcategory"]{border: thin solid #e7e7e7;} .categories-right-icon{display: none;} .stories-area > hr{margin: 0px;} .stories-area > iframe {border: white;} div[data-mml-type]{ overflow: hidden; } div[data-mml-status="draft"] {display: none !important;} div.fb-post span, div.fb-post span iframe{max-width: 100%;} div[data-mml-type="twitter"].left, div[data-mml-type="instagram"].left, div[data-mml-type="facebook"].left{ float: left; position: relative; overflow:hidden; max-width:100%;}div[data-mml-type="twitter"].right,div[data-mml-type="instagram"].right,div[data-mml-type="facebook"].right{ float: right; position: relative; overflow:hidden; max-width:100%;}div[data-mml-type="twitter"].center,div[data-mml-type="instagram"].center,div[data-mml-type="facebook"].center{ width: 100% !important; overflow:hidden; text-align: center;}div[data-mml-type="twitter"].center iframe,div[data-mml-type="twitter"].center twitterwidget,div[data-mml-type="instagram"].center iframe,div[data-mml-type="facebook"].center iframe{ margin: auto !important;}div[data-mml-type="facebook"].center > span{ margin: auto !important; display: block !important;} .mml-display-none{display: none !important;} div[data-mml-type="gmaps"], div[data-mml-type="youtube"] {position:relative; width:100%; padding-bottom:56.25%;} div[data-mml-type="gmaps"] iframe, div[data-mml-type="youtube"] iframe {position:absolute; left:0; top:0;} div[data-embed-type="clip"],div[data-mml-type="clip"]{position: relative;padding-bottom: 56.25%;width: 100%;box-sizing: border-box;} div[data-embed-type="clip"] iframe { position: absolute;}}div[data-embed-type="social"], {position: relative;padding-bottom: 56.25%;width: 100%;box-sizing: border-box;} div[data-embed-type="social"] iframe,div[data-mml-type="clip"] iframe { position: absolute;}}.frankly-img{max-width:100%;}