HELENA – Tim Adams, a former data analyst for the Montana Republican Party, is one of two people who filed this week as a Green Party candidate to run for the U.S. Senate in Montana this year.
Yet Adams told MTN News Wednesday that while he identifies as a conservative and has been involved with conservative causes, he feels like the Green Party platform more closely reflects issues that he cares about, such as corporate influence in politics and a lack of affordable housing in Montana.
The Democratic Party often talks about those issues, but gives only "lip service" to doing anything about them, he said in an interview.
"(Former Gov.) Brian Schweitzer and (U.S. Sen.) Jon Tester used to take buses to Canada to buy cheaper prescription drugs," he said. "Now (Democrats) take tons of money from the pharmaceutical companies and do things their way."
Tester, a Democrat, is running for a third consecutive term this year. Four Republicans are vying for their party's nomination to challenge Tester. Libertarian Rick Breckenridge and two Green Party candidates, including Adams, also are in the race, which is the top electoral contest in the state this year.
Adams, who lives in Bozeman but has land in Three Forks, where he listed as his current address, filed Monday, the last day for candidates to get into any 2018 race in Montana.
The Green Party qualified for the ballot Monday morning, allowing candidates to file under its banner.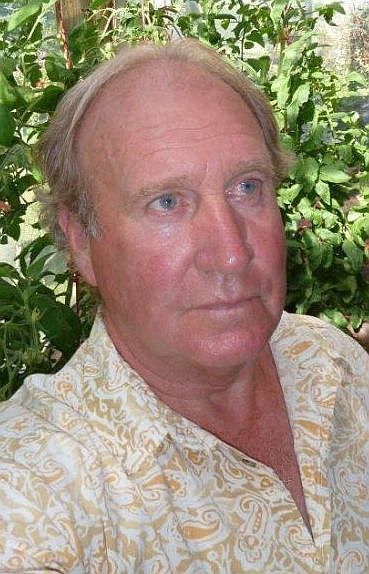 Steve Kelly, (left) a Bozeman artist and longtime environmental activist, filed as a Green Party candidate late Monday morning. Adams filed later in the day, setting up a possible primary election to choose the party's Senate nominee.
Secretary of State Corey Stapleton's office did not respond to several messages asking whether a primary would be held. It also hasn't released details on the number or distribution of voter signatures used to validate the Green Party's ballot status.
Adams said he's currently unemployed, but he is the treasurer of Montanans Against Higher Taxes, a group formed to campaign against the 6-Mill Levy, a referendum on the ballot this year to raise money for the state university system through a statewide property tax.
The statewide property-tax levy, in effect since 1948, is voted on every 10 years.
In February, Adams filed a campaign-finance complaint against the group supporting the levy, Montanans for the 6-Mill Levy, accusing it of not properly reporting all of its expenditure details.
In 2015, Adams also filed several campaign-finance complaints against Democrats and the state Democratic Party, accusing them of various reporting violations. Two of the complaints were dismissed, but two were settled by the commissioner of political practices, with the offender paying small fines.
Adams said he worked for the Montana Republican Party as a data analyst during the 2014 election cycle, but that he hasn't worked for the party since 2015.