(HELENA) Rene Carter, a former teacher facing charges for allegedly having sex with one of her students while employed at Capital High School years ago, may have had sex with the student more than two dozen times, according to court documents.
Police reports and court documents state that in an interview with authorities the unnamed teenage student said he and Carter had sex "approximately 25" times.
Carter was charged in February with sexual intercourse without consent, but many details of the case remained effectively sealed until last week.
The investigation began in 2015 after school surveillance cameras captured Carter and the student allegedly engaging in inappropriate sexual contact. After examining the video, investigators did not find inappropriate contact in the video.
The student originally denied an intimate relationship with Carter, but later said the two had sex about 25 times.
The student described Carter as a mentor and that Carter "took an interest" in him when he arrived at Capital High School back in 2014. Although the student said he was 17 when the two began a sexual relationship, investigators determined that he was unable to give legal sexual consent for other reasons.
Carter pleaded not guilty to the charge in February. The case is scheduled to go to trial on December 10.
---
(JANUARY 18, 2018) Rene Carter, a former Capital High School special education teacher, is accused of the rape of an underage boy.
According to a complaint filed in court Tuesday by the Helena Police Department, Carter is accused of sexual intercourse without consent.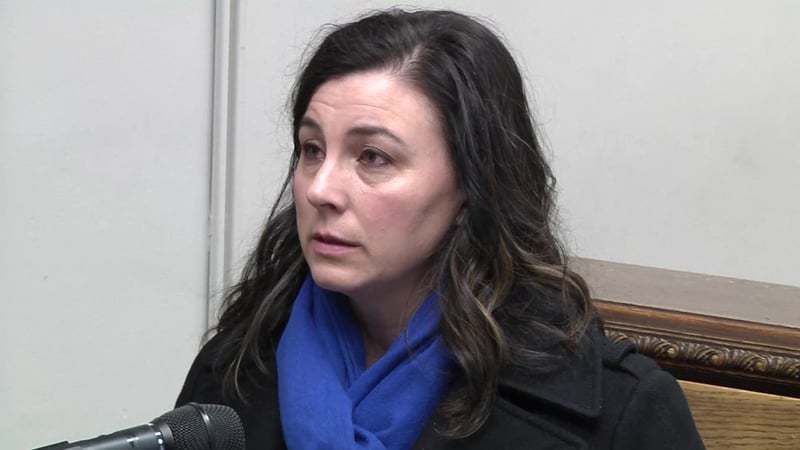 In the document, police accuse her of repeatedly having sexual contact with a minor male who was not legally able to give consent, between early February 2015 and June 7, 2015.
Helena Public Schools superintendent Jack Copps told MTN News the reported victim was a student during that time.
Copps was not serving as superintendent in 2015, but he said administrators did hear rumors that Carter was involved with a student.
"I am aware that the school district did investigate on its own to see if there was any evidence to support that," he said. "The district did not find any at that time and referred the matter to the police department, and they investigated with the same results."
Copps said Carter started as a special education teacher with the Helena School District in 1998. He says her last job with the district was at Capital High School, and that she submitted a letter of resignation on July 14, 2015.
Copps said there was no indication that Carter's resignation was connected to these reported incidents.
Carter was given notice this week that she must appear in Lewis & Clark County Justice Court on or before January 30.
Sexual intercourse without consent is a felony. If convicted, the charge carries a minimum sentence of two years in prison, and a maximum of 100 years.