BIG SKY - Avalanches are common in Montana winters, with several claiming lives already this year.
MTN's Morgan Davies went to Big Sky to meet avalanche dogs and look at the training needed to have these skilled pups on the mountain to assist with rescuing avalanche victims.
"It's our job as ski patrol to maintain our inbound terrain so there isn't an avalanche. It's an extra precaution to have," said Jason Frounfelker, avalanche dog handler with Big Sky Ski Patrol.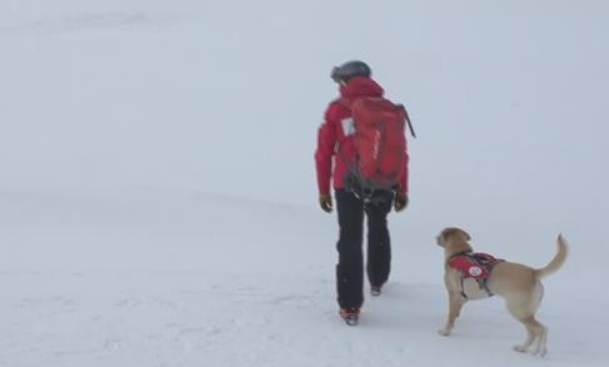 In any type of backcountry activity, people should have a beacon. But sometimes they don't or they are turned off. That's when these dogs would get to work.
"They do work off their sense of smell and they can work a lot faster than we can. And our only other option when the electronic devices don't work is to probe the whole slope and that can get time-consuming," said Gallatin County Search and Rescue Coordinator Ladean McKittrick.
In order to get to the point where the Search and Rescue teams can use the avalanche dogs, they have to go through all different types of training.
"We train them to follow a specific scent. So we just train them to follow their nose and then really the training is on us to read what they are doing," said Big Sky Ski Patrol's Ian Shives.
"We train with them to evac. We put them in uncomfortable situations just so they can be comfortable," added Frounfelker.
And these dogs can do just about anything Ski Patrol can. They'll ride the chairlift or a snowmobile or even ski down the hill. That's pretty much what their day consists of, even if they may be only called out once every 5 years for an actual rescue.
"The dogs do make the training fun, so with that, we all enjoy continuing the training for the times the dogs are needed," McKittrick said.
While waiting to get dispatched you can also find the dogs posing for the camera with skiers and snowboarders in Big Sky.
There are also avalanche dogs at Bridger Bowl and the Yellowstone Club.