You may remember the Harmon family who suffered a huge loss to their business, Big Equipment, in a Christmas Eve fire in Havre.
From there, life could only go up or at least Tim Harmon thought so.
But the family was close to yet another near tragedy.
"I think of that night and it's like being in a horror movie, but for real," Harmon said. "I just put a lot of my faith in God and at this point, that there are better things around the corner. When one chapter closes another one begins."
Things were looking up, but a quick trip to Conrad about a week ago took a scary turn for the worse after Tim's truck got stuck on the side of a rural road.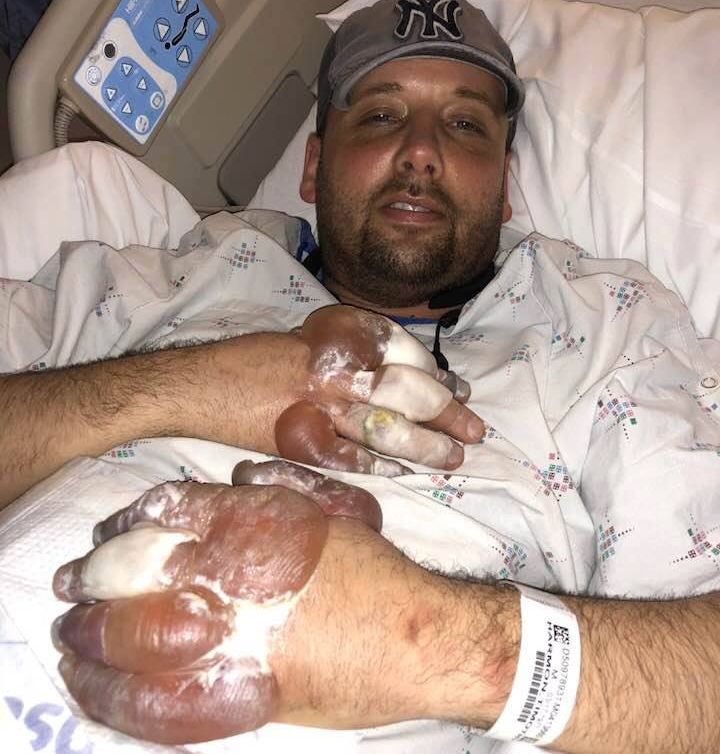 "I stepped out of my vehicle, didn't have my coat on and guess what, go to grab the door to get back in, and guess what, it was locked."
He wandered in deep snow, falling down dozens of time, in his search for help. He somehow found the courage to keep moving.
"A lot of things ran through my head as this was going on, as you could imagine. I began to think about my children. I began to think this is how it ends for me," Harmon said.
When he was found seven hours later, he was 10 miles from his truck and nearly frozen to death.
"I debated on several locations just to lay down and wait or lay down and get some rest, which would have been the worst thing I think that I could have done," he said. "That would have been the end of it. Something in me, something kept telling me just keep moving, keep moving. Even if you don't know where you are going."
Tim was rushed to Pondera Medical Center in Conrad and then brought to Benefis hospital in Great Falls where he said medical staff stepped up to save not only his frostbitten fingers, but his life.
"At one point I said, 'God, look after my kids, look after my family and forgive me for my sins.' I realized now that this is probably how it's going to end."
Harmon added that he didn't think he was going to be found alive.
He will have to see the team of doctors three days a week for the next couple of months but said he's just lucky to be alive.
"I can just tell you, that night was one of the most horrifying, terrifying nights of my life."
---
The US Centers for Disease Control has more advice on how to stay safe during frigid weather on their website.
Staying out in the cold too long can cause serious health problems. Hypothermia and frostbite are the most common cold related health problems.
Hypothermia
Hypothermia, or abnormally low body temperature, is a dangerous condition that can occur when a person is exposed to extremely cold temperatures. Body temperature that is too low affects the brain, making the victim unable to think clearly or move well.
Stay safe this winter by learning more about Hypothermia, including who is most at risk, signs and symptoms, and what to do if someone develops hypothermia.
Frostbite
Frostbite is a bodily injury caused by freezing that results in loss of feeling and color in affected areas. Frostbite can permanently damage the body, and severe cases can lead to amputation.
Stay safe this winter by learning more about Frostbite, including who is most at risk, signs and symptoms, and what to do if someone develops frostbite.