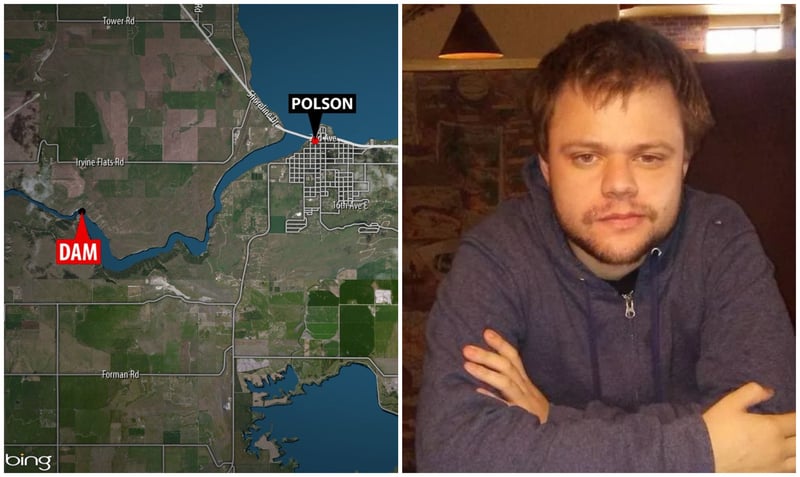 The Lake County Sheriff's Office says they are searching for 26-year old Kyle Butterhof of Polson man near the SKQ Dam.
Sheriff Don Bell tells MTN News they are looking for Butterhof after his truck was found in the parking lot Saturday.
Sheriff Bell says Butterhof's father contacted law enforcement Friday after his son left his home in Perma distraught.
Bell says "an attempt to locate" was issued to law enforcement officers in the area to be on the lookout for Butterhof.
Employees at the SKQ dam found Butterhof's vehicle in the parking lot at the SKQ dam on Saturday, but wasn't reported to law enforcement until Sunday.
Sheriff Bell says that his deputies, search and rescue crews, and "man trackers" spent the day Sunday and Monday looking for Butterhof.
Bell says searchers found no human tracks near the water or along the shoreline.
They are now searching nearby roads and fields with the assistance of three drones to see if he walked away from the area.
Butterhof's mother Cindy Lee tells MTN News that her son has Asperger syndrome and is autistic, which she said makes him anti-social.
Lee says Butterhof was wearing jeans, a dark shirt, and a thin jacket with orange and grey. He is 5'6" and weighs 125 pounds.
Bell says they pinged Butterhof's cellphone but there has been no activity since Friday.
Bell asks if anyone knows of Butterhof's whereabouts to call Lake County Sheriff Dispatch at 406-883-7301 ext. 1.