Jonathan Meyer was arrested in East Helena on Tuesday on suspicion of stabbing a man in Bozeman.
Judge Michael Swingley set Meyer's bond at $500,000 during his initial court appearance in Justice Court in Helena on Thursday.
According to Gallatin County charging documents, police in Bozeman responded to a stabbing at an apartment on the 3300 block of Warbler Way just after 10:30 p.m. on January 19. Officers found the victim had been stabbed multiple times in the area around his heart.
In an interview with police, while he was recovering, the victim said he had been dropped off by a friend near his home, and when he approached his residence he was attacked by a man in a Carhartt-type jacket with the hood up covering his face.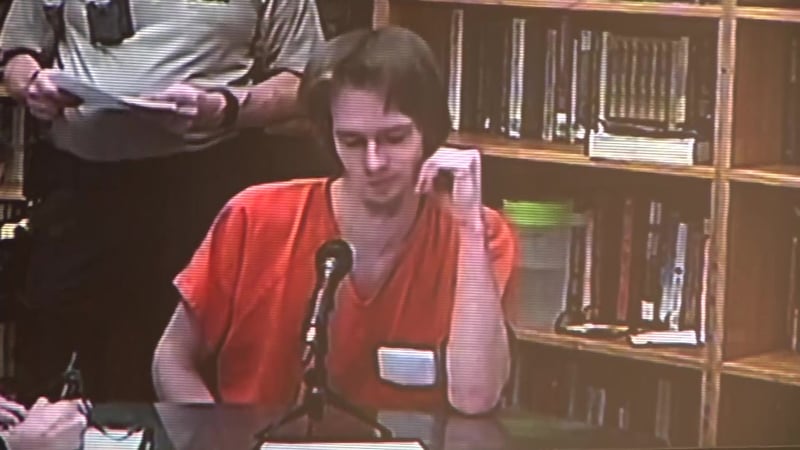 Court records say as he was stabbed, the victim fought back, kicking the suspect and calling for help. Shortly after the suspect ran away and the victim was able to get help from his roommate.
When police began investigating, they interviewed a woman the victim said he had been recently involved with. Court records say the woman lived with her ex-boyfriend, identified as Meyer.
Police interviewed Meyer on January 20. Court documents say Meyer refused to submit to a DNA swab and told officers he recently had disabled the location services on his phone.
Police say a review of a responding officer's dashcam footage showed a vehicle matching the one belonging to Meyer, with a man wearing clothing similar to that Meyer said he was wearing the night of the stabbing about a mile and a half from the crime scene.
Through additional interviews, police identified Meyer as a suspect and obtained a search warrant for Meyer's phone. A search of the phone revealed recent searches for muggings and robberies caught on surveillance video, the schedule of the bus service the victim used, information on how to clean blood stains from a knife, and cheater/spy/tracker apps.
Court records also say the victim's girlfriend told police she had confronted Meyer on January 30 and asked if Meyer had stabbed the victim. Court records say Meyer admitted to the woman that he had stabbed the man multiple times.
Meyer was arrested in East Helena on January 30.