UPDATE: The MCSO says that Newhoff was arrested without incident at approximately 1:45 p.m. in East Missoula, and that they do not believe there is any further danger to the public.
---
EAST MISSOULA - Residents and businesses in the East Missoula area are being told to stay inside and lock their doors as authorities search for a suspect who's described as armed and dangerous.
Missoula College has also been locked down as a precaution and nobody is being allowed to enter or leave the building.
The armed man fled authorities after U.S. Marshals tried to serve him with a warrant.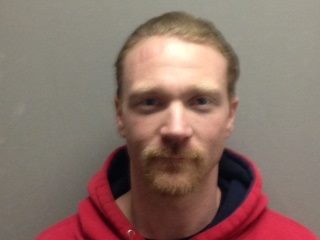 A witness told MTN News that there was a police chase that ended in the Dakota Avenue area of East Missoula.
The suspect vehicle crashed into a tree, and the suspect ran away.
The suspect is described as white man, 30 to 40 years old, with a slender build. The man was last seen wearing grey pants, black hoodie, with grey sleeves and a grey hood with white writing.
The suspect is considered armed and dangerous and should not be approached. Anyone with information about the suspect is asked to immediately call 911.
We have a reporter at the scene and will have more information as it becomes available.
---
UPDATE: The Missoula County Sheriff's Office has identified William "Billy" Dale Newhoff as the fugitive.
According to the Montana Department of Corrections, Newhoff is a probation absconder, and has convictions for theft, burglary, and forgery.
The MCSO says:
If you have any information on this subject please contact 911. DO NOT APPROACH---CONSIDERED ARMED AND DANGEROUS. Please avoid this area.
ALERT 1/30/18 10:45: Sheriff's deputies and US Marshals are currently searching the East Missoula Area for a subject believed to be ARMED AND DANGEROUS. Local businesses and residents are being notified to STAY INSIDE AND LOCK DOORS.
Avoid contact with this subject who is described as a white male adult 30-40 years old, slender build.
Subject was last seen wearing grey pants, black hoodie with grey sleeves and a grey hood with white writing.
If you have any information about this subject please call 911.