The seven jurors in the coroner's inquest into the fatal shooting of Thomas Jordan Addison by Great Falls police officers have determined that the shooting was justified.
As a result, no criminal charges will be filed against officers Adam Stergionis and Tad Kimmet.
The inquest began on Monday afternoon and continued on Tuesday morning. The jury reached its decision just before 11 a.m.
It took less than half an hour for the seven jurors to find that the shooting death of Addison was justified.
Dr. Robert Kurtzman of the State Crime Lab testified about what he found during his examination: "What caused the death, in this particular case, it was a single gunshot wound that Mr. Addison sustained to the upper chest neck area."
He also said that even with the life-saving measures the officers performed on Addison, they would not have been able to save his life.
Kurtzman said a toxicology report found evidence that Addison had marijuana and methamphetamine in his system.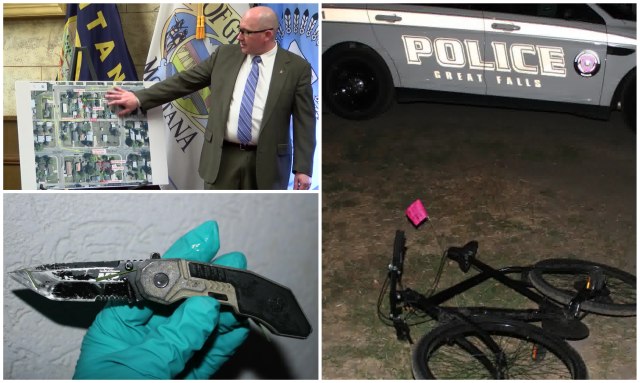 "There was also amphetamine and it was .07; this is something you would expect from somebody that had recently used methamphetamine," Kurtzman said.
Sergeant Jim Wells of the GFPD testified about the department's policies regarding the use of force.
"What we are telling our officers is you're bound by whatever the other person does, is the level of force that you have to use. We are really driven by the suspect or person we are dealing with," Wells said.
Wells reviewed testimony and other documents in the shooting death of Addison.
Wells also spoke about the factors that are used to determine when it is the proper time to use force.
"First up, they are investigating a forcible felony burglary, which is an increased risk. Secondly, it's nighttime and it's dark. The individual fled. The suspect slowed and turned. He challenged the officer and advised the officers he had a gun. That increased the level of threat immediately," Wells said.
Wells says that Kimmet and Stergionis did what they were trained to do.
---
(MONDAY, JANUARY 22) A coroner's inquest into the shooting death of Thomas Jordan Addison began on Monday in Great Falls.
"The cause of Mr. Addison's death, which we are going to prove here today was a single gunshot wound, and whether or not that was criminal," Cascade County Attorney Josh Racki said. Seven jurors will decide if the shooting death of Addison was justified or not.
The timeline of events on the night of September 11th began around 9:50 p.m. Nathan Spindler called the police because two suspicious men were in his backyard. Spindler said he recognized Addison and that Addison was looking into his garage with a flash light. He said he wasn't comfortable so he went into his house.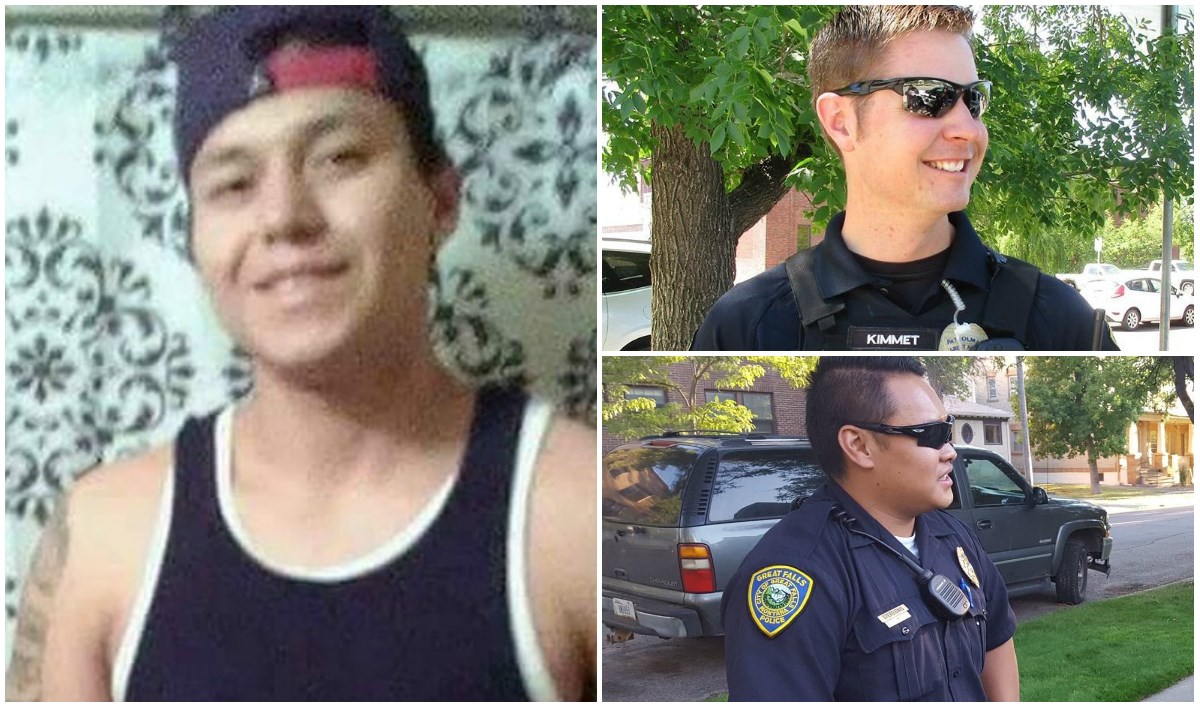 Spindler said that Addison was suddenly trying to open his back door and he called the police but the officers could not find anyone in the area.
"I didn't really feel comfortable so I figured, I told my mom maybe we should go over to my aunt's house and hang out over there for a little bit," Spindler said.
After spending some time at his aunt's house, Spindler and his mom went home.
"I was turning off of 8th Avenue North to go on to 7th right here, then all of a sudden, Jordan was there riding a bike," Spindler said.
They had a collision so Spindler called the police around 11:10 p.m. Spindler met Officer Adam Stergionis at JoAnn Fabrics.
"He told me several things," Stergionis said. "One of the main things he told me was that Jordan Addison was trying to rob him. He also told me that Mr. Addison had a gun."
Stergionis followed Spindler to his home and Spindler spotted Addison in the alley. Stergionis made first contact with Addison near Spindler's garage. "I looked directly behind him and the back door to the residence was wide open," Stergionis said.
Stergionis pulled his handcuffs out and Addison ran.
During Stergionis' testimony, emotions were high in the city chambers and family members of Addison's broke down, with one crying out, "You murdered him, you murdered him."
Stergionis testified that Officer Tad Kimmet came to help him and soon followed Stergionis and Addison on foot. The officers testified that during the chase, Addison pulled something metallic from his pocket. They testified Addison said he had a gun.
"As soon as he said that, I yelled, 'gun,'" Kimmet said. "This was to tell Stergionis there was a gun and we were being threatened with a gun at that point."
The officers told Addison to show them his hands but Addison kept yelling at the officers. Kimmet said Addison squared his body towards Kimmet and Kimmet shot one round at Addison but he missed. "He still had his hand in his waistband refusing to show me or to surrender," Kimmet said.
When asked what happened next, Kimmet said he fired a second round and saw that Addison had been struck. "He took a few steps to the side and then fell down," Kimmet said.
When the officers approached Addison, they found a knife next to his body and kicked it away. The officers then testified that they began efforts to save Addison's life, but he passed away at the scene.
The inquest will continue on Tuesday at 9 a.m.