Flathead County officials are crediting a Two Bear Air Rescue helicopter as instrumental in helping to quickly end a search for a suspect high on meth with a cache of guns in Lakeside on Monday.
"He was not well dressed, just had a t-shirt and jeans on. Had lost his shoes," said Flathead County Sheriff Chuck Curry, who hoisted the man to safety near Camas Creek. "He was pretty hypothermic."
The suspect was armed and considered to be dangerous, prompting an alert to be sent out notifying nearby residents to lock their doors and call 911 if they saw anything suspicious.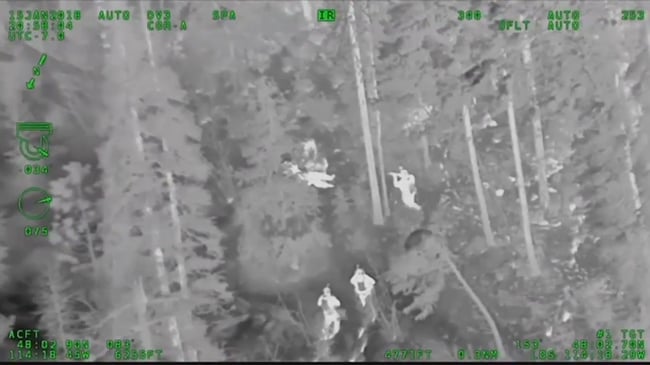 "We pushed that out to people who were in the potential path or places he could actually get too," Sheriff Curry told MTN News.
The Two-Bear Air helicopter was deployed and Curry says with Thermal Imaging Technology they quickly spotted him.
"We were able to keep an eye on him until we could vector our responding SWAT officers into position and were able to take him into custody."
Kevin Ray Mitchell, 30, of Libby has since been booked in the Flathead County Detention Center on a burglary charge.
Sheriff Curry says Two Bear Air Rescue played the most critical role in his capture.
"It's great to have that resource here. Normally you have to live in an urban area to have that kind of resource and we are very fortunate that this privately funded aircraft with the technology it possesses is available to us," Sheriff Curry said.
The Two Bear Air website states: Based in Whitefish, Montana Two Bear Air provides world-class aviation support for search and rescue teams in Flathead County and other agencies across the region. Using the most advanced technology available the ultimate mission of Two Bear Air is saving lives. Whitefish philanthropist Mike Goguen supports all costs of this program with ZERO COST to taxpayers.
---
(JANUARY 15, 2018) A Libby man is behind bars after a Monday incident that prompted an emergency alert being sent to the residents of the Somers and Lakeside area.
Flathead County Sheriff Chuck Curry says the incident began when authorities were told of a burglary that had happened in the Kalispell area. The suspect -- who has been identified as Kevin Ray Mitchell, 30, of Libby -- is the victim's son.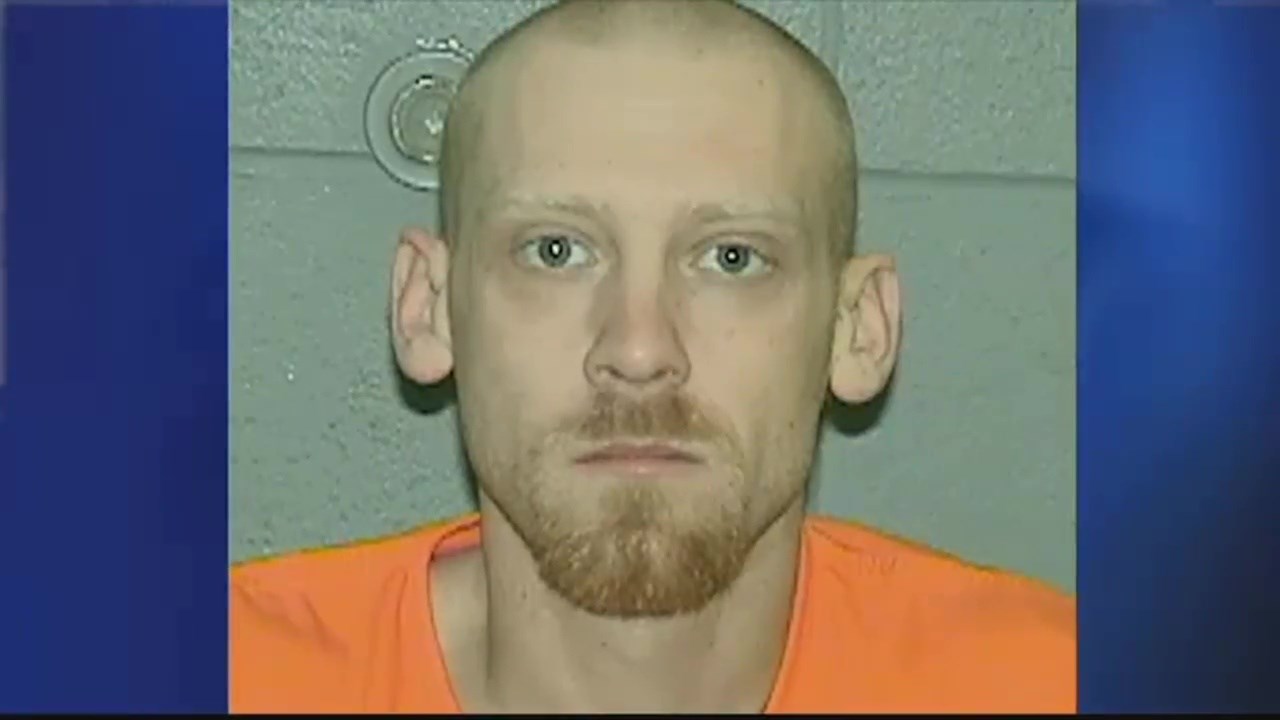 Several weapons and survival gear was taken during the incident, according to Sheriff Curry who added that the suspect also had stolen a pickup truck from a friend's residence on Monday afternoon. Mitchell was reportedly under the influence of methamphetamine and was reported as very unstable.
Sheriff Curry says that at around 4:30 p.m. on Monday a log truck driver reported finding the vehicle in the road about six miles up the Cramer Creek Road near Lakeside. The eyewitness also saw the Mitchell run into the woods.
Deputies responded to the scene and found that a rifle was missing from the vehicle. Sheriff Curry added that an alert was pushed out to residents in the area warning them of the individual and requesting they lock their doors and report anything suspicious.
Two Bear Air and Flathead County SWAT responded to the scene and Mitchell was spotted in the woods by the helicopter. He was then taken into custody without incident, according to Sheriff Curry.
Sheriff Curry says that Mitchell has been charged with burglary and felony theft.