Tiffanie Pierce, charged with murder in the stabbing deaths of two people at a Missoula home last year, is now being charged with attempted murder in a different case.
Missoula County prosecutors have charged Pierce, 23 years old, with attempted deliberate homicide and assault with a weapon for a crime that occurred on July 23, 2017; she's accused of stabbing a woman several times.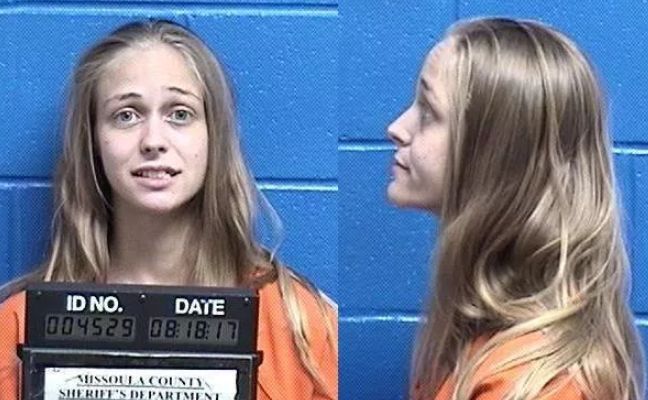 The stabbing happened two weeks before the murders of 15-year-old Marilyn Pickett and 24-year-old Jackson Wiles.
Their bodies were found in several tubs filled with chemicals in a basement of Pierce's Strand Avenue home in August.
Pierce and Augustus Standingrock have both been charged with two counts of murder in their deaths.
In search warrants obtained by MTN News, the woman stabbed was watching the house of a friend who was out of town. In the search warrant, the woman told police that a woman and a man, later identified as Pierce and Standingrock, came to the home on Montana Street demanding money and drugs.
The woman reported the woman, identified as Pierce, was the only person who attacked her, stabbing her several times in the chest and neck.
In court documents, Pierce's roommate told authorities Pierce had been the only one who committed the home invasion and assault at the Montana Street home.
No charges have been filed against Standingrock for the Montana Street stabbing.
Pierce's bail is set at $2 million.