A snowmobiler died in an avalanche on Tuesday near Cabin Creek in Gallatin County.
Gallatin County dispatch received a report of an avalanche and an injured person at 4:49 p.m.
According to the Gallatin National Forest Avalanche Center, six riders from Minnesota assessed the slopes on the west side of Sage Peak on Tuesday and decided that the slopes were dangerous. The riders opted not to climb; instead, they stayed on the lower flanks.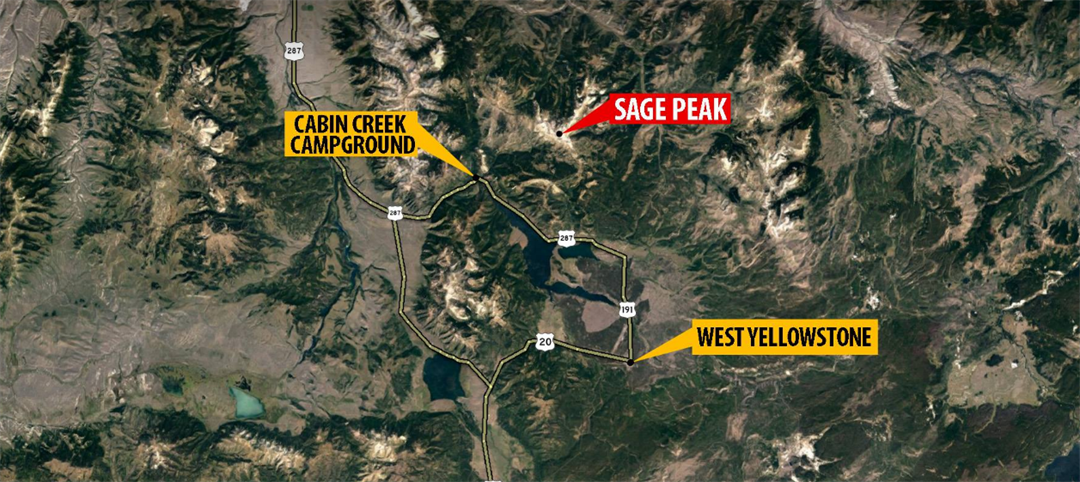 One rider triggered the slope from below and was caught and buried under his sled in in three feet of snow. His ski was sticking out of the snow and his location was confirmed by a beacon search.
The initial location was reported as Cabin Creek Campground, however, GPS coordinates indicated the location was in Cabin Creek approximately 19 miles north of West Yellowstone.
Rescuers from the Gallatin County Sheriff's Office, the West Yellowstone Division of Gallatin County Search and Rescue, and Air Methods responded.
The Sheriff's search commander immediately dispatched a helicopter from Air Idaho to positively locate and assess the possibility of landing and rendering medical aid.
People at the scene were instructed to find and improve any possible landing zone for the helicopter.
The Air Idaho helicopter was on the scene in 32 minutes but revival efforts were unsuccessful.
The snowmobiler has been identified as Waylon W. Wiedemann from Pine City, Minnesota. He was 40 years old.
The Sheriff/Coroner's Office, with help from the Gallatin National Forest Avalanche Center, will conduct the investigation.
---
A snowmobile triggered an avalanche that partially buried a person after on New Year's Day.
The Flathead Avalanche Center reports the incident happened at an elevation of 5,200 feet on the Grave Creek Road cutout in the Whitefish Range.
Two snowmobilers were crossing under a road cut and slightly side-hilling above the road when they accidentally remotely triggered the slope above them.
The lead rider kept riding, unaware of the avalanche while the second rider was knocked off of his sled and buried mid-chest, according to the Center.
The first rider turned around came back and dug up the buried individual and the sled.
The Center reports that dangerous avalanche conditions exist in the wake of a significant storm that ended last weekend.
Numerous large and dangerous persistent slab avalanches were triggered on Monday in the Whitefish Range.