BILLINGS - Terrance Edwards, accused of operating a prostitution ring involving minors, is now facing additional charges related to promoting prostitution in Billings and Missoula.
Edwards, 35 years old, was arraigned Tuesday in U.S. District Court in Billings on a new 11-count indictment.
Edwards is now charged with sex trafficking by force, transportation of a minor with intent to engage in prostitution, obstruction of sex trafficking investigation, tampering with a witness, transportation of a person with intent to engage in sexual activity, and distribution of marijuana to an individual under the age of 21.
The charges stem from crimes that took place from April of 2016 to March 27. At least six victims, including three under the age of 18, are listed in the charges.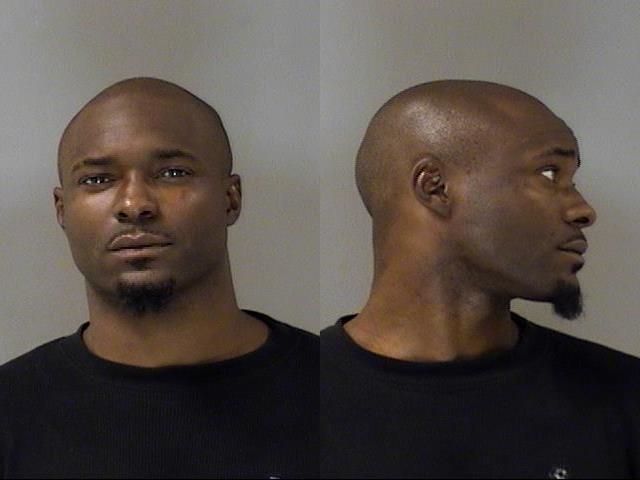 Prosecutors allege Edwards operated a sex trafficking operation in Montana, Utah and Washington state. He allegedly tried to intimidate or threaten at least one victim so she would not testify about the crimes.
Edwards was arrested in September 2016 at a Billings hotel. Edwards had just been released in March of 2016 following his incarceration for a prior sex offense when he allegedly began setting up dating profiles online.
Investigators tracked down a 22-year-old woman who claimed she'd been held against her will by Edwards and forced into prostitution after meeting up with Edwards for a date.
The woman said Edwards began abusing her and forced her to have sex with men for money. During that same time, prosecutors say Edwards began grooming a 20-year-old victim to work for him. Edwards would test the woman's loyalty by forcing her to allow him to spit into her mouth, according to court documents.
Another woman told investigators that she traveled to Billings with Edwards under the impression that they would be selling narcotics together. Edwards then forced the woman to engage in sex for pay, according to court documents.
According to the women, Edwards established rules such as making the women walk behind him and prohibiting them from looking at other men.
One woman reported that Edwards struck her while in a vehicle so hard that she bled on the seat belt, according to court documents.
Prosecutors allege that Edwards forced one woman to walk the streets of Salt Lake City all night until she had commercial sex with up to 20 customers in a single night. She said Edwards kept all the money she was paid.
Edwards communicated via social media with a minor in North Dakota and allegedly coerced her into work as a prostitute.
Edwards' co-defendant, Francine Granados, allegedly helped him carry out the crimes by threatening the victims to keep quiet.
Through jail calls, authorities reported that they heard Edwards and Granados discussing contacting various victims through Facebook to prevent them from talking to law enforcement.
Prosecutors anticipate that they would call on 28 witnesses to testify if the case goes to trial. Sentencing has been delayed due to the new charges filed. Edwards is being held at the Yellowstone County jail without bond.