In June of 2011 someone killed John "Mike" Crites; his dismembered remains were found months later in garbage bags miles away.
For six years the Crites family, especially his sister Connie, have been fighting to find answers to a horrific question. Who killed Mike Crites?
"Something eventually might turn up, somebody saw something, or heard something," says Else Crites, Mikes mother.
"Get the word out again that we're still waiting for justice," says Connie Crites.
Connie and her mother Else are once again visiting the home on Turk road where her brother was living a dream that turned into a nightmare.
"There's still people who care about what happened to Mike," says Connie.
"And we know for certain that there's at least one person, two to three people that know what happened to Mike, probably more than that."
Mike's sister and mother have returned to Turk road many times over the years, to the home Mike and his family built.
This week they made an unsettling discovery. Someone had broken into the home, looking for something.
"Everything is completely disheveled in here," says Connie. "It looks like somebody was looking for something because the bookcase is pulled out, so it looks like somebody was looking for something."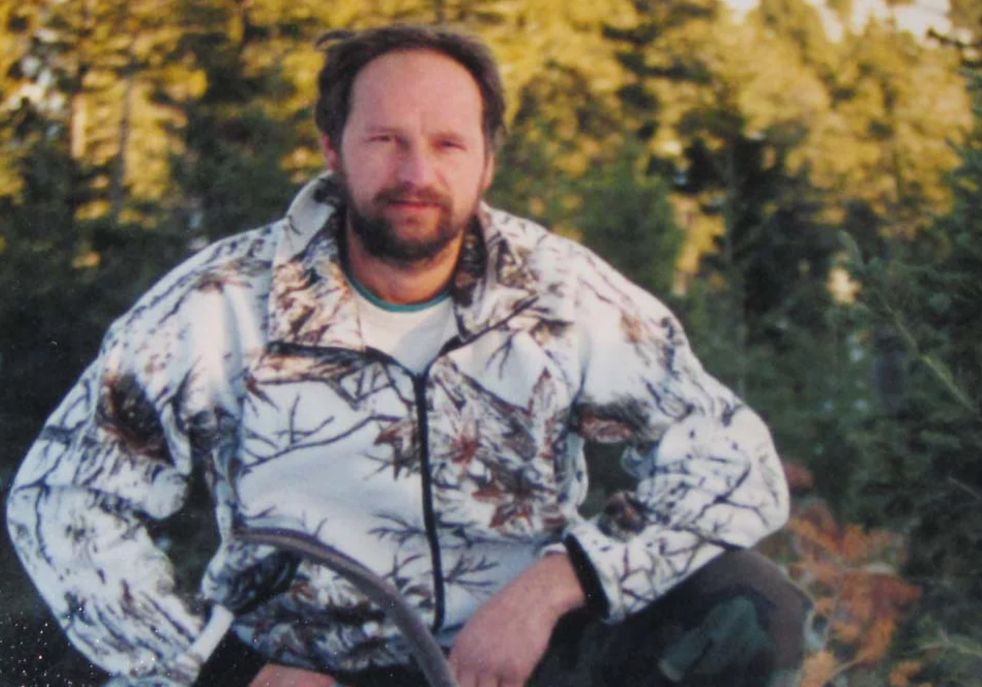 A bookshelf has been moved, papers can be seen on the floor, a sleeper sofa is opened, the mattress lays on the floor and a can of spent rifle shells is dumped on the floor.
The house isn't the way Connie and her mom left it two years ago.
"But on the other hand, it could just be somebody just trying to mess with us," says Connie.
"It's hard enough for my mother to come up here. And for her to have to see this too?" says Connie, wiping tears from her eyes. "It's just, I don't know what's wrong with people? I don't know."
Six years after the disappearance and death of her brother, Connie Crites finds herself caught between frustration and grief…as the case of her brother's homicide goes unsolved.
"And man, you know, you just can't get past the grief part because, man, it's just like it never ends, it just never ends," says Connie.
"They just don't understand that it goes on and on and nobody is able to figure out what happened here," says Else as she looks around the house where her son used to live.
"We're stuck. You know, so we're kinda forced to come up here and look at this again," says Connie.
The Crites murder case is complex, wrapped up in competing lawsuits over the Crites estate and years of open conflict on Turk road.
That conflict includes a series of disputes over easements and access to properties in the area...including threats and counter-threats, blocked roads and in some cases, gunfire.
Lewis & Clark County Sheriff Leo Dutton says his office continues to work the case.
"We're missing something, so we'll continue to look," says Dutton.
"We'll find that puzzle piece and we'll put it in there and complete the puzzle so we can explain it to the County Attorney and he can explain it to the jury that the people or person that we arrest are guilty of this crime of murdering Mike Crites."
"I think the break in this case will probably come from the forensic evidence that we will be able to gather. I think eventually things will line up and we will be able to prove beyond a shadow of a doubt who did this."
For Connie, the frustration and grief are balanced by determination.
"My mother deserves to have justice for her son in her lifetime. And it's justice for the family. You know, Mike's dead, he's gone, we believe he's in Heaven. Actually we know he's in Heaven, so that part is over. But, I have to keep fighting for my Mother."
The Crites family faces many obstacles in this case. But one thing is certain, Connie says she's never going to give up.
"I'm never going to drop it," said Connie. "Never, ever going to drop this, until there's justice."
A $10.000 reward is being offered for the arrest and conviction of Crites' murderer.
Anyone with information on the case can call 406-447-8293 to speak with an investigator.
Find out more by visiting JohnMikeCrites.com.
RELATED: Search on Turk Road is related to Crites murder investigation
RELATED: Investigation continues into the death of Mike Crites