GREAT FALLS -
Cascade County Sheriff Bob Edwards has been cited for misdemeanor partner-family member assault.
The incident happened on Thursday at the Radisson Colonial Hotel in Helena shortly before 5:30 p.m.
Edwards is accused of pushing his girlfriend into a T.V. stand, causing injury.
According to the "call for service" log of the Helena Police Department, the person who reported the incident from the hotel told dispatchers that a woman could be heard yelling about a gun and heard her screaming about a man throwing her into TV.
The complainant reported that the man "put the gun in his mouth at one point."
There has not been any confirmation from law enforcement at this point that a gun was involved, nor have any weapons-related charges been filed.
The call log notes that the complaint was submitted by law enforcement officers from Flathead County and Garfield County.
The hotel has been hosting the Montana Sheriff's & Peace Officers Association annual convention this week.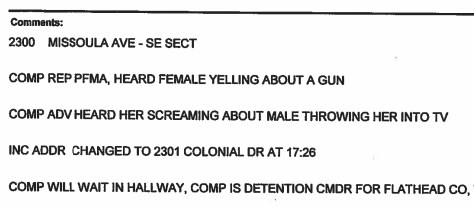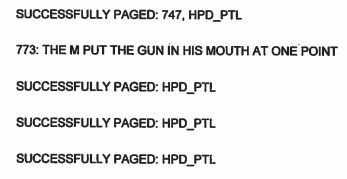 Edwards pleaded not guilty at his initial hearing before Judge Robert Wood in Helena on Thursday night.
Edwards was seen by the judge at the detention center outside of business hours, at the request of Helena police and in consultation with City Attorney Thomas Jodoin.
Officers were concerned for Edwards' safety in the over-crowded jail.
Cascade County Undersheriff John Stevens said during a brief press conference on Friday morning: "Sheriff Edwards was released last night and he's currently in Great Falls right now. He has retained counsel."
Stevens says Edwards is still the Sheriff, but it is Stevens' job as second-in-command to make sure all law enforcement operations continue, and the level of service remains the same.
The next hearing in the case will be in Helena Municipal Court on July 19th, where Edwards can ask for either a judge or a jury trial.
If convicted of the misdemeanor charge, Edwards could face up to a $1,000 fine, and a maximum sentence of one year in prison.
He would also spend at least 24 hours in jail, be ordered to undergo mental health counseling, and be ordered into misdemeanor probation.
Undersheriff Stevens says the public should expect to hear from Sheriff Edwards on Monday.
Cascade County Commissioner Joe Briggs noted, "Elected officials under the law are different than a normal employee; there is no way to suspend an elected sheriff."
Briggs says their biggest concern is making sure the deputies and Sheriff's Office staff are not affected by the actions of an individual.
"The actions that he is charged with are not an action of the Sheriff, they are the action of individual who holds that office at the moment," Briggs said.
Briggs says they can not ask Edwards to resign from his position, nor place him on administrative leave; that's a decision Edwards would have to make himself.
"If the Sheriff were to resign from office, as with Judge John Parker from County Attorney, the commissioners will appoint his successor. His successor would fill out the term until the election in 2018," Briggs said.
Sheriff Edwards is a Great Falls native and a 25 year veteran of the Cascade County Sheriff's Office.
Edwards was re-elected to a second term as Sheriff in 2014 and is up for re-election in 2018.
This is a developing story; we will post updates as we get more information.
Reported by Josh Meny, Margaret DeMarco, David Sherman, and Eric Jochim